Our Services
SETTING THE STANDARD IN CONTRACT FILLING AEROSOL PRODUCTS FOR OVER 16 YEARS.
Certifications
Every product we manufacture is produced under ISO22716 certified system in China. We gained the FDA and GMPC, and passed BSCI, Walmart SGS, WCA, CTI, SCAN, and SMETA 4P audits. Awarded the "Guangdong High-Tech enterprise" 6 years in a row, and was honor to be one of the "Chinese TOP 100 OEM manufacturers for cosmetics items'' in 2021.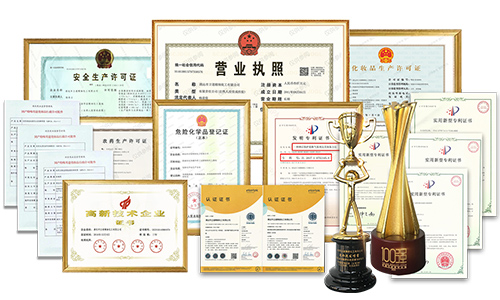 The Group production base, mainly focusing on research and development, production
Guangdong Lihua Biotech limited is under construction, about 74000 aquare meters.
Private label
We specialize in private label and custom contract filling aerosols for companies worldwide, from the cosmetic 500 companies to some marketing brand owners. We can help with all phases of product development, including Research and Development formulas, introducing new packing solutions, quality controlling, filling, export delivery, and after-sales technical support.
Whether you're looking for unique packaging, superior chemistry, or simply to find a Chinese aerosols manufacturer who can deliver what they promised: we've got you covered.
OEM&OBM&ODM
We offer an end-to-end development service to create truly unique aerosol products for each of our customers, both for OEM & ODM & OBM service.
Consultation on the function, quality, price point, and target market of aerosol products is always the start of any development process, our skilled team is always eager to take on new challenges and match any requirements you can throw at them. We'll make the processes of sampling, testing, and administering aerosol regulations to your development products an easy process and work hard to meet any timescales, requirements, or requests you might have.
If you have an idea, we will bring it to life!
DG cargoes shipping
Before clients place the order, we will review the whole production details in advance, to find any things which will influence the production process. So while we get the orders, schedules are all clear and raw materials purchasing goes through. Then our merchandiser team will book the container space for the orders 2 weeks in advance before the production limited time, and submit all necessary documents that shipping companies require. After the container gets loaded, our merchandiser will send all shipping documents like invoice, packing list, bill of loading, Certificate of origin, etc to the clients, and that would make sure the import is smoothly at the destination port.